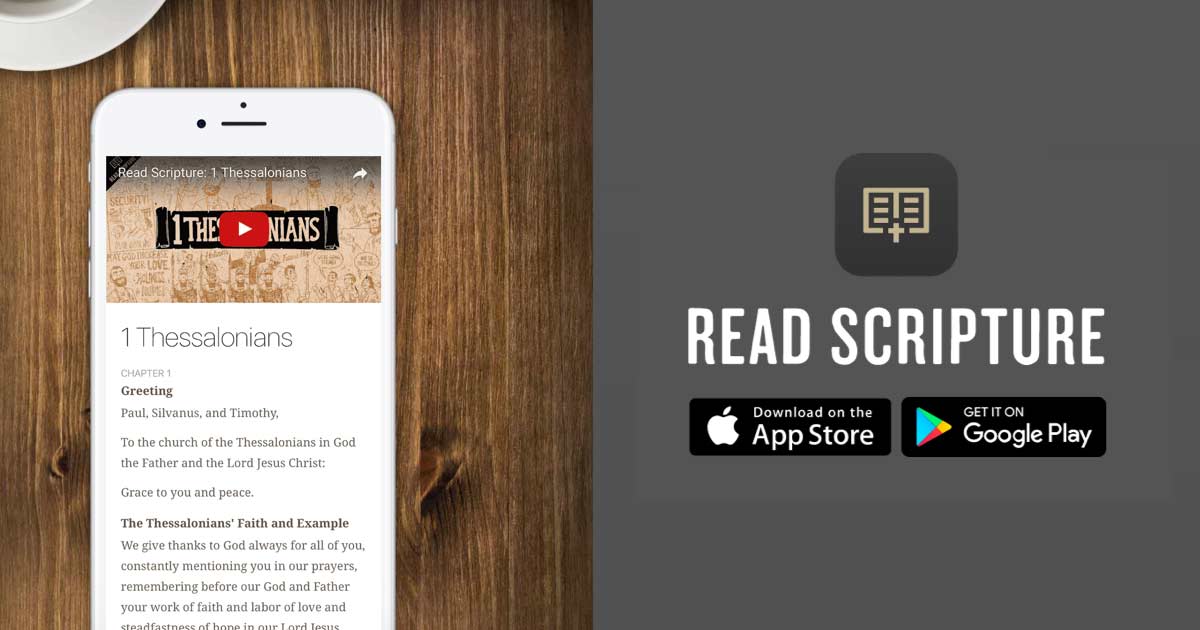 Oveview
Read Scripture is an iOS, Android, and web app that helps people spend quality time reading the Bible while learning how to read it with contextual videos from The Bible Project. It's like seminary in your pocket, giving people anywhere in the world access to world-class teachers explaining complex bible topics in the context of what you're studying and reading.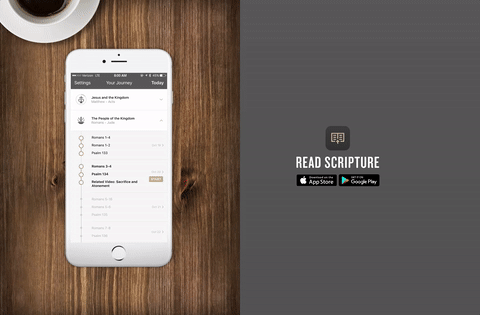 User Stories
Lydia recently started going to church and is a new Christian. She regularly attends her community group, and occasionally thumbs through the Bible on her own. Her schedule is packed with work, exercise, and friends, and she struggles to find time to read the bible and spend time alone with God. She downloads the Read Scripture app after her community group leader recommends it. Tuesday that week she follows the instructions of the app and sets aside 23 minutes to read the Bible and spend time alone with God. She feels happy, peaceful, and encouraged now that she has a plan on how to read the Bible more.
Justin sometimes goes to church, but always goes to small group. He loves the teaching and how it's structured for him. He knows it's important to read the Bible outside of Tuesday nights, but he doesn't know how to read it or interpret it on his own. He's tried a reading plan in the past, but ends up feeling guilty for falling behind and gives up. Mark loves using Read Scripture because the videos make the bible exciting, and because he can set his own pace he never feels bad for missing a day or two.
Design Goals & Challenges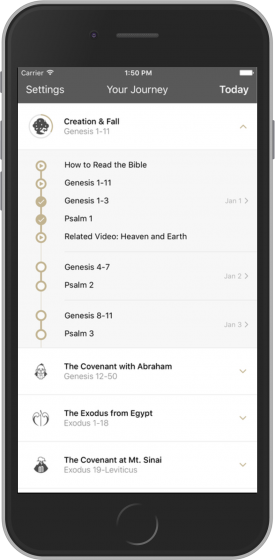 The goal was singularly focused, teach people how to read, understand and interpret the Bible on their own to know God in a personal way. The market already had a couple of big names but the team felt strongly that what they did well only helped us to define what we're not. We didn't want people to think we're a reading plan app or study tool. We are a bible reading experience with unique hand-illustrated videos that explain difficult concepts and themes. With that in mind, it was clear that bringing people into an experience that created space in their life was going to be the key. A beta launch was set for Jan. 1, 2016 with a fully native app to roll out mid-year.
Outcome & Execution
To meet our initial launch date, we had to move fast. Mocking up our data API was pretty straight forward as the bible already had a systematic and predictable structure. To get our minimum viable product (MVP) out on time we chose to launch with a React web app in a native app wrapper. We knew there were caveats to this approach, but as the primary UI Engineer on the beta app, I expected a smooth path to our MVP. After launching the beta app and quickly gaining users, we iterated with the design team to iron out the user experience while we explored paths to a native app. The project was later migrated to React Native with iOS and Android apps launching in the middle of 2016. As the sole engineer for readscripture.org, I worked closely with the design team on the user experience while turning the PSD into lightweight responsive code for desktop and mobile. Since leaving beta, reviews for iOS and Android have been overwhelmingly positive with 50,000 users and over 17,957 30DAU.
Feedback
"This app makes reading scripture fantastically engaging and accessible for everyone — to those who know nothing about scripture and those who have been reading the Bible for years."
"This app and the videos are incredible! It has opened up my mind and heart to understanding God's word more clearly and with a better perspective."